It is important to select the right online forex trading platform.  Trading currencies in the Forex market is much easier than trading equities in the stock market. Only a handful of currency pairs are available in the Forex market unlike thousands of stocks available in the stock market. Yet there are so many online Forex brokers that offer the services of Forex trade that selecting one can become a difficult ordeal specially for traders who are new to the scene of trading in Forex.
So how do you select the best online trading platform? You have to research properly and consider certain factors in selecting a reliable online trading platform. Here are some of the essential factors that will help you in selecting the best online trading platform for Forex trade.
Regulatory Compliance
The first criteria for selecting the best online trading platform is compliance with regulatory authorities and organizations. Regulatory compliance protects the integrity of the market and ensures that the online brokerage firm fulfills minimum standard of the regulatory authorities and agencies. It protects traders from the risk of abusive and manipulative trading practices from the online Forex brokerage firms.
Minimum Margin Requirements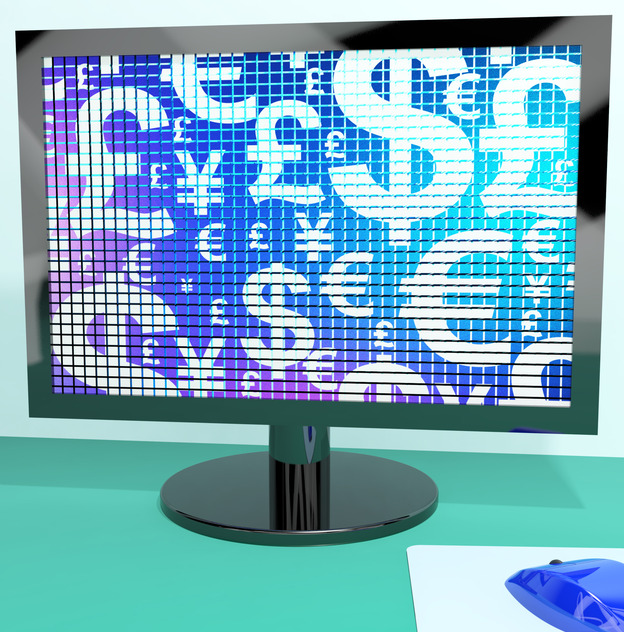 Another important factor in selecting an online trading platform is the minimum required margin for opening the trade. The online Forex brokers require different minimum margin for opening the account. Minimum margin requirement can be as low as $20 to as much as $10,000. These online brokerage firms normally charge a certain percentage fee if your account falls below the minimum requirement. Therefore, you carefully consider margin requirements while selecting an online trading platform suitable for your needs.
Suitable Service Charges and Fees
The amount of service charges and fees is an high priority consideration for most investors. Some online brokers charge a fee every time a trade is executed. This fee can accumulate depending on the frequency of your trades. Other online brokers charge a maintenance fee for maintaining the account. They charge the fee even if you do not execute the order and are holding your position in a trade.
At the extreme case there are online brokerage firms that do not charge any fee or commission on trading in their online trading platforms. Their commission is based on the spread between the bid-ask price of the currency pairs. Nevertheless, you should still determine any hidden charges that add to the cost of Forex trade. You should evaluate the offering of these forex brokers against their fees and select the one that seems perfect for you.
Ease of Payment and Withdrawals
The online Forex brokers allow different payment and withdrawal options for the clients. They may allow deposits to the account via PayPal, ACH Payment, Bank Check, Personal check, Credit card and Wire Transfer. Withdrawals from the account can be made via check or wire transfer. Whatever the case, it is important that you determine whether the payment and withdrawal options offered by the online brokers are suitable for you.
Maximum Server Uptime
Forex trade requires quick decision-making based on real online quotes provides by the online Forex brokers. It is therefore essential that the server of the online trading platform remains operational to ensure correct decisions and fast execution of each Forex trade.
Reputation of Online Trading Platform
Before selecting an online trading platform for forex trading, it is essential that you research properly about the reputation of the online forex broker that offers the online platform. You should read online reviews and participate in online forums to determine their reliability and server uptime.
Promotions and Offers
Forex trading brokers offer different promotional offers to lure investors to trade from their online trading platform. For example, trade free for 30 days and get up to $1,000 free, promotional gift cards, bonus on opening an account etc. You should compare these promotional offers only after you have narrowed down your search of the online trading platform using the above selection criteria. This will especially help you in case the service offerings and charges of a number of online trading platforms are similar to each other thus making it easier to select the best online trading platform for your trading needs.
Extra Support and Services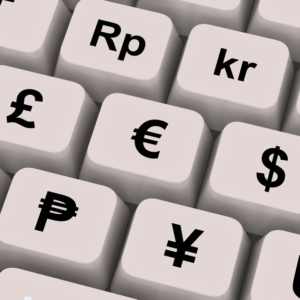 Other factors to look for while selecting the online trading platform include customer service, trading analytics, research tools and investment options available for traders. Some online Forex brokers will charge extra for these features for which it is essential that you determine whether they are essential for your trading needs.
Every online trading system has its advantages and disadvantages. You should note that no "perfect" online trading platforms exists that fulfill all of the above selection criteria. That being said you should select an online trading platform that is best of the rest and satisfies most of these factors to ensure that you get the most from your investment.
How to Trade Gold?
Take advantage of the daily changes in the price of gold. Start trading gold today by opening a trading account with easyMarkets and get up to $2000 bonus*. As an industry first, they have also launched a unique deal cancellation tool as a way to manage your risk on any bad trades. By selecting dealCancellation on the trading platform whenever you make a trade, you can cancel your losing trade within 60 minutes and get your money back. *Terms and Conditions Apply