Gold prices have had a strong start to 2019. However now they to have erased most of those gains.
Gold us up less than one percent for 2019 compared to the S and P 500's 12 percent gain for 2019.
With the recent sell off in gold, now could be a buying opportunity for gold traders.
Gold companies are having trouble finding big gold finds and we are seeing mega mergers going on in this space.
The gold price rise this month has a lot to do with the weaker dollar and continuing uncertainty surrounding Brexit.
Today gold has gained some momentum and is currently trading around the $1310 price range.
US dollar selling in the market has helped to benefit the dollar denominated commodity.
It looks like we are seeing positive momentum taking place today.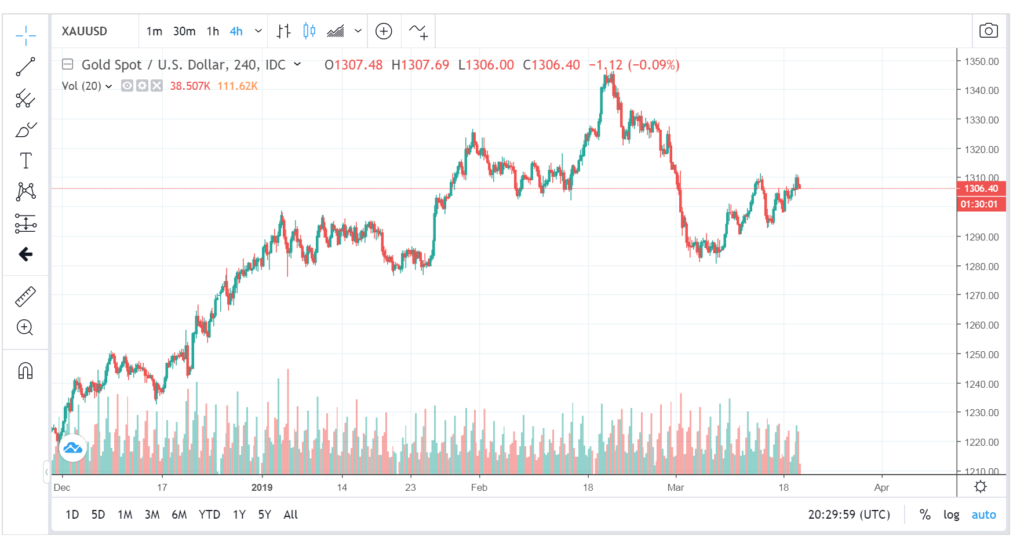 Gold trading bulls don't seem to be too affected by the risk on mood which tends to affect the precious metals relative safe-haven demand.
Attention will now be focused on the latest FOMC policy update which might provide new direction for the price of gold.