The American Gold Eagle coin is the official gold bullion coin of USA. Government authorized circulation of these coins under Gold Bullion Coin Act of 1985. Offered in different denominations, the gold coin is among the finest gold investment in the market. The real measure of an asset is its convertibility to cash. American Gold coins certainly earn top marks in this criterion as they are easily traded worldwide.
Market Value – American Gold Eagle Coin
American Gold Coin makes over 80% of the physical gold bullion market. They are offered in 1/10 oz, 1/4 oz, 1/2 oz, and 1 oz denomination with face values of $5, $10, $15, and $50 respectively. From 1986 to 1991, American gold coins were minted with roman numerals. However, after 1991, the US government started to mint them with Arabic numeral.
American gold coins are a form of gold bullion coin. Unlike collector, commemorative, or numismatic gold coins that are valued for their age, mintage, condition, and rarity, a bullion coin is different in that they are valued for their gold content.
Each 22-karat gold coin is composed of 91.67% Gold, 3% Silver, and 5.33% Copper content. They are legal tenders for all kinds of debts, public and private, at their face value. However, the market value of these coins is determined by their troy weight and the spot price of the gold content, and not the face value. However, the price of the gold coins varies from dealer to dealer and depends on the premium charged on sale of the gold coins.
How to Trade in American Gold Eagle Coin?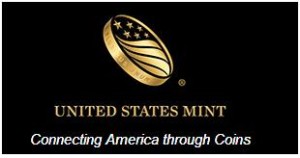 The US Mint issues American Gold Eagle Coins, but it does not sell them directly to the public. Instead, the Mint distributes the American Gold Eagle coins through a network of Authorized Purchasers that include wholesalers, coin dealers, participating banks, and brokerage firms. This ensures maximum effectiveness in availability and circulation of the gold coins.
Benefits of Holding American Gold Eagle Coin
When it comes to market returns it does not matter which type of gold bullions you buy, still there are certain benefits of trading in gold bullion coins over gold bullion bars.
American Gold Coins are tougher and more scruff resistant than 24-karat pure gold (99.9% or better).
They are easy to store because they are in the form of Treasury tubes instead of bars.
They may become collector coins in the future due to limited supply and offer better returns as compared to gold bullion bars. In fact some early 1990's half- and quarter-ounce American Gold Coins are already becoming a collector's item due to their scarce low mintage.
How to Trade Gold?
Take advantage of the daily changes in the price of gold. Start trading gold today by opening a trading account with easyMarkets and get up to $2000 bonus*. As an industry first, they have also launched a unique deal cancellation tool as a way to manage your risk on any bad trades. By selecting dealCancellation on the trading platform whenever you make a trade, you can cancel your losing trade within 60 minutes and get your money back. *Terms and Conditions Apply