Now you know the basic terminology of gold forex trading. You can tell the difference between a pip and a pipette, you know OTC isn't just a pharmacy term, and you understand why gold forex trading is so popular and potentially profitable.

After you read the first part in this series, you should have opened up a demo account to get familiar with the interface and introduce yourself to the basics of gold trading. If you haven't opened a demo account yet, what are you waiting for?

Though you can open a live account at any time, there are some things you need to know before you start trading if you want to maximize your chance of success. With this knowledge under your belt, you can open a live account with energy and confidence.

Now let's look at the seven things you must know before your first gold forex trade:
1. Think carefully about your goals.
Like any other business endeavour, know why you're putting capital at risk before making a live trade. Some traders hope to make a livable income off of gold forex trading alone. Others traders are looking to supplement their income for a little extra "play" money. For others, gold trading is simply a fun pastime and the win/loss column doesn't matter much. Think about your goals and aspirations:
Are you looking for extra income? If so, keep the capital allocated to gold trading low in relation to other financial assets.
Are you in search of financial independence? Allocate more capital to a larger trade but don't use speculative moves or ultra-high leverage to increase the risk-reward ratio.
2. Start with a demo account.
A demo account includes educational tools such as charts and market reports to familiarize traders with placing trades, checking account balances, using margin and leverage, and contacting the firm's support services.
The demo account is identical to the live account with one important exception: the trader's mistakes in the demo account don't cost money. You can test out new strategies, make ambitious manoeuvres, and have some fun with absolutely zero risk.
Select a reliable, user-friendly platform, and explore all of the features before entering live trades. When you're ready, open a live gold forex trade account.
3. Avoid common mistakes by anticipating them.
Insufficient capital is a trading risk. Consider how much money you need to handle market swings, then fund the account. The recommended minimum capital is $1,000, though higher capital will provide you with much more flexibility. If such a total is not yet feasible, hone your skills with a demo account before opening a live account.
Make a risk management plan. Awareness of risk requires the trader to act responsibly by consciously managing it. Use stop loss orders to prevent uncontrolled losses.
Don't trade emotionally. Frustration or euphoria are normal emotions, but uncertainty and overconfidence can limit your trading progress. Develop a strategy and stick with it.

4. Understand that gold forex trades include a time variable
Gold forex trades are typically short-term transactions, Intra-day trading can include extremely short duration trades. In fact, scalp traders only hold onto trades for a few minutes or even seconds before moving on to the next one.
Gold forex trades happen 24-hour a day market on weekdays. New traders frequently prefer intra-day or day trades to avoid overnight risk.
5. Long-term gold forex trades are possible.
Longer duration trades also occur in the gold forex market. Real-time quotes, live chart services, and other trading tools are used to make decisions about when to close out a contract.
Long-term traders use longer-term charts to make trading decisions. Long-term charts are also used to make short-term decisions. A long-term gold forex trade generally spans weeks, months, or even years. The trader's time frame preference is one of the keys to consistent gold forex trade success, so it's important to find yours.
6. Educate yourself about gold forex trading.
When possible, observe a successful gold forex trader as part of the trade preparation process. Learn gold forex trading strategies to increase trading accuracy, including:
Position trades: Short and long-term positions, from a few days to a few months, are the most popular when gold is making minor retracements in a certain direction. This strategy is easy to learn and doesn't require large start-up capital.
Hedging trades: Hedging reduces risk. This trading strategy requires the trader to go long and short. Hedging is an important way to limit trading risk and maintain current capital.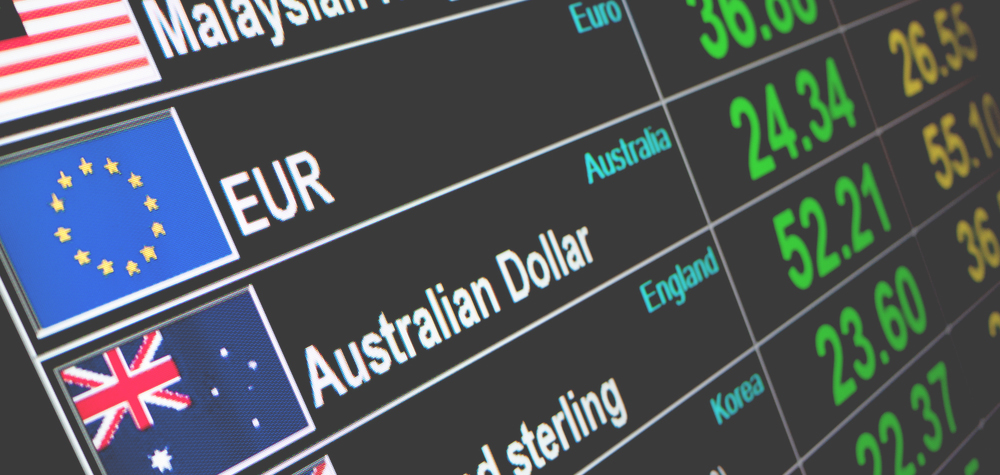 7. Monitor key factors that affect gold rate changes every trading day:
United States Economy: The IMF reports that the U.S. economy is still the most powerful on the planet. Economic news from the U.S. affects gold prices. The World Gold Council says that the U.S. maintains the world's largest holdings of gold. Gold prices typically drop during a U.S. downturn. Gold prices tend to rise when the U.S. economy outpaces analysts' expectations.
International Crises: News about international debt crises affect the price of gold. If a nation's currency is perceived as risky, buyers in that country make gold forex trades to offset currency risk concerns. When countries buy or sell gold reserves, the gold forex trader should take notice.
Currency Fluctuations: The world's most significant currencies, including the USD, EUR, GBP, JPY, CAD, CNY, and AUD, can affect gold prices. Changes in currency prices can increase gold market volatility as traders search for safety. If the USD depreciates against other important currencies, the price of gold is likely to increase.
Tip: Using news and international events to inform your gold trading decisions is known as fundamental analysis.
Gold Forex Now
Governments, central/commercial banks, corporations, brokers, hedge funds, retail traders, and others participate in the gold forex market. Trillions of dollars in currency value are traded each day. Almost anyone can learn gold forex strategies to make extra income or achieve financial independence.
Barriers to access are low. The 24-hour market is easily accessed from home with an Internet connection. No commissions and no fixed lot size equals low transaction costs. Potential profit is high. Please be aware that like any venture that comes with the potential for large profits, there is also a potential for large losses. You can lose all of your money on a single trade. However, you can minimize this risk by educating yourself continually – an informed trader is more likely to be a successful trader.
All this to say: you can achieve your financial dreams by trading gold on the forex market. Are you ready to start?